I've developed a small BBC Radio Media Center addin mainly for my own use, which I'm making available here for free for anyone else that wants it.
[I've since posted a new version of BeebMC here . It supports "Listen Again". I recommend going to this posting to read about it and download it.]
There are a couple of restrictions:
Your need Real Player installed
You need version 3.5 of the .NET framework installed. It is available here if you don't have it (or if you are not sure).
It will not work with Extenders, since the BBC streams using Real Audio.
I can't promise a lot of support, but reply here if you have problems using it and I'll help if I can.
Once installed you'll find it under the Music menu: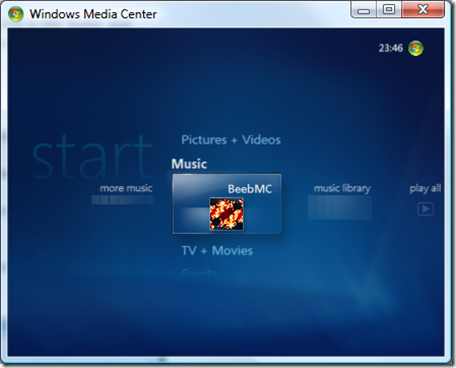 Click on a channel to play that channel: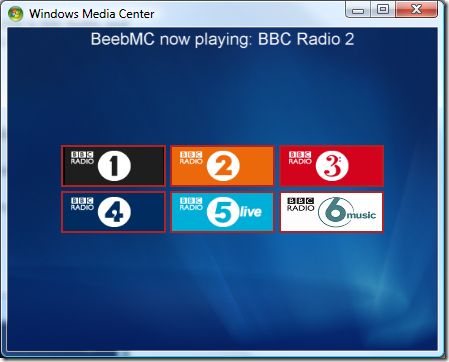 You can customize it by editing the Channels.xml file you will find under C:\ProgramData\Atadore\BeebMC. Add channels by adding a Channel element with the appropriate description, picture and URL for playing the channel.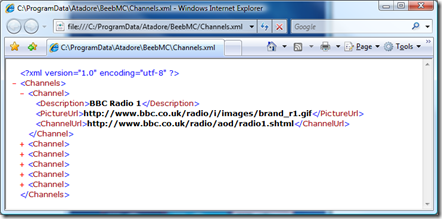 [I've since posted a new version of BeebMC here . It supports "Listen Again". I recommend going to this posting to read about it and download it.]