Running Xamarin Forms apps on the new Tizen 4.0 Samsung Galaxy Watch
I picked up a new Samsung Galaxy Watch (SM-R800) today, and after spending an evening on it, I managed to deploy and run a Xamarin Forms (Tizen 4.0) app on it … I just tried the default template: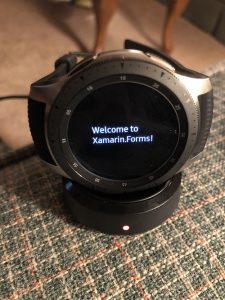 In case it helps someone else, these are some of the things I did. FWIW I'm using Windows running in Parallels on a Mac.
Install the Tizen tools for Visual Studio, and create a new Tizen XML App (Xamarin Forms)
Enable development mode on the watch by tapping the software version
Enable Wifi on the watch, and note the IP address
Run the Device Manager (Tools|Tizen|Device Manager) and use the Scan button … this should detect your watch (It didn't initially for me because I'd forgotten to set my Windows network to Private)

| | |
| --- | --- |
| Run the Tizen Package Manager (Tools | Tizen) and ensure you have Samsung Certificate Extension installed under Extension SDK |

Run the Tizen Certificate Manager (Tools Tizen). Click the "+". If you don't see Samsung listed then check the previous step. Choose Samsung and run through all the steps (including signing in with a Samsung account).
This is the part that tripped me up. Under Tools|Options|Tizen ensure you have "Sign the .TPK file…" checkbox checked:
Build and Run (I got a hang running with the debugger, but when I started without debugging it worked.). You should see the watch as the device in Visual Studio: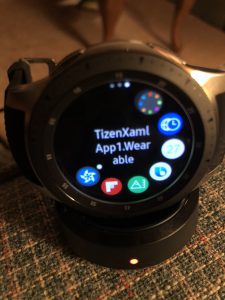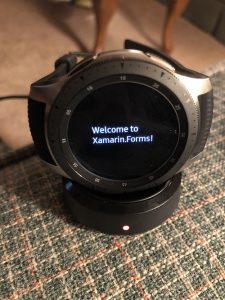 I'm sure I've forgotten something … it was a long night getting this running so feel free to reply and I'll see if I can help.